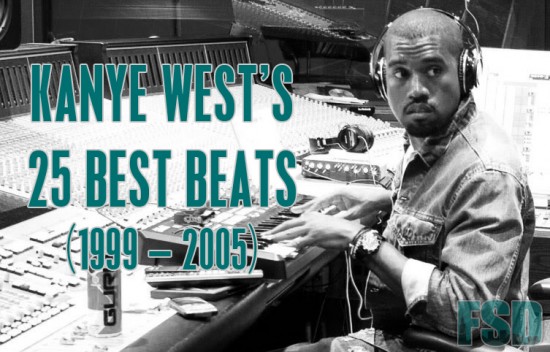 Words by Alex Gleckman (@agleckman)
"Act like I ain't had a belt in two classes." Kanye has held a title belt (much like a number of Michaels) in his first class, producing, for well over a decade. From local acts to global hits, his MPC work has come to define eras in Hip-Hop. He's given rappers teetering on the edge of falling off new life, and has given new artists career defining records — he's a true master of his craft.
Here are 25 of his greatest achievements as a producer, from roughly the first half of his career. We decided to highlight 25 of these tracks from 1999-2005 which are his first heavily documented years in the game. We'll be covering 25 more from 2006-2012 in the very near future, but for now check out these first six. The list includes beats Kanye produced for himself as well as for other artists. Oh, and remember, lists are subjective. Walk with us below.
[Click Below For Next Page]