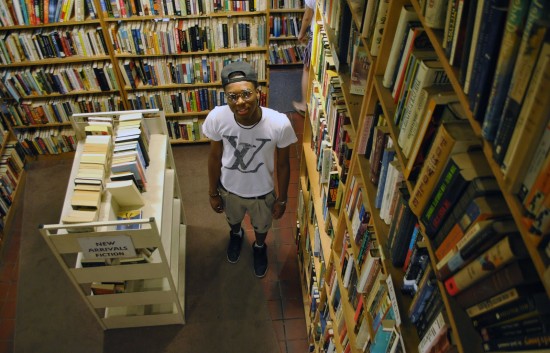 FSD Beats sets out to build awareness of Chicago's top up-and-coming producers — something we have an abundance of. No need to seek other cities for your sound, we have the cream of the crop right here.
We'll be offering up new instrumentals from rising producers weekly — free of charge — for you to rock over (and so you'll stop rapping over "Us"). If you like what you hear, please reach out to the beatsmiths to inquire about how you can work with them in the future. Got it? Utilization is key.
This week we're shedding light on Saba, an 18-year old up and coming rapper and producer from the Westside of the Chi. He began making beats at the age of nine, and set out to help redefine the sound of an entire genre with an immediately recognizable production style. The songs he produces feature unusual arrangements, sounds, and instrumentation, tied together by a trademark sense of rhythm.
He is the younger brother of the previously featured beatsmith, Joseph Chilliams, and is also a member of the Chicago hip-hop collective, PIVOT. He's been producing for himself and his crew primarily, and his first project, GETCOMFORTable drops sometime in December. Others collabs include Fatboi Fresh (who has a project coming soon with Saba), Marzett, Dally Auston from Savemoney, and more. His sound is heavily driven by what defines as "sexy space synths," combining neo-soul chords over hardcore hip-hop drums. Definitely be on the lookout for more from Saba and the rest of PIVOT in the near future. It must run in the family.
Check out his freebie beat below.