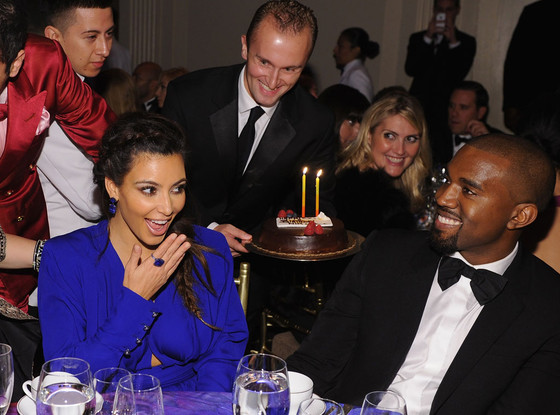 According to the Twittersphere and attendees of Mr. West's second show at Atlantic City's Revel hotel, 'Ye just announced on stage that he and Kim are expecting their first child. And tweets from Khloe Kardashian and Malik Yusef pretty much confirm that.
Congrats to 'Ye and Kim.
Update: Video below, courtesy of Normalmag. Check the 2:25 mark.