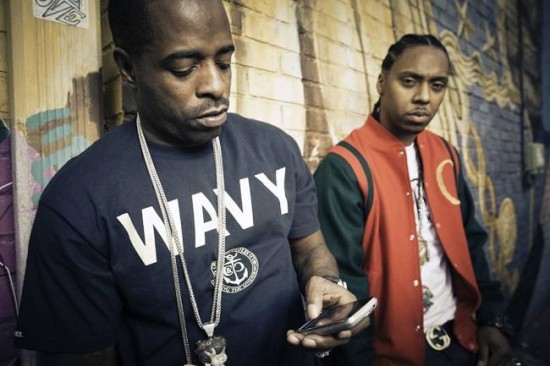 Rumors have swirled for months that Count and Moonie had landed on a major label deal, with that label being Interscope, and today Billboard sort of confirmed that. While we don't have official word from the Bogus Boys, or Infared Music, the article is stating that they've teamed up with powerhouse industry vet and Geffen Chairman, Gee Roberson, to be a part of his new label through Interscope/Geffen, Blueprint:
Geffen Records chairman Gee Roberson will transition to create and own a full service record company called Blueprint to be distributed by Interscope Geffen A&M, it was announced today by Interscope Geffen A&M chairman/CEO Jimmy Iovine and president/COO John Janick. The company describes the move as "consistent and in further consolidation of Roberson's other highly successful entertainment interests including managerial and artist development company Blueprint Group," of which he remains co-CEO.

New leadership for Geffen will be announced early next year, a spokesperson for the company told Billboard.biz.

Several artists on the Geffen roster are expected to join Roberson at the New York-based label, including rapper/producer Hit-Boy and Chicago hardcore rappers LEP Bogus Boys.
Very interesting and one hell of a power move for L.E.P. To read the full article, head to the Billboard site. We're still waiting on confirmation from the Bogus Boys, so hold tight.