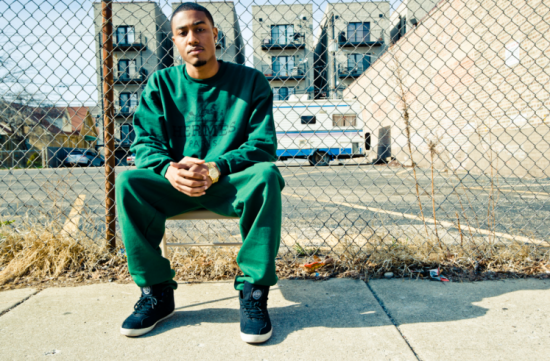 In a recent interview with AllHipHop, Sir Mike says that a new Cool Kids album is no longer a possibility. Peep what Michael had to say below:
AllHipHop.com: I think last time you talked to AllHipHop.com, you said you wanted to put Shark Week to the side and wanted people to focus on the solo work which, like you said, have been doing. But I think it's fair to wonder about the future of The Cool Kids as a group because of the precedent you set as a duo. Chuck's beats are heavy in demand, and you've been getting downloads on your solo work as well, but is there the chance of another Cool Kids project down the line, whether that be Shark Week or something different?

Sir Michael Rocks: No [laughter]. I don't think it'd be "The Cool Kids"; I don't think we're gonna come out again as The Cool Kids. We might come together as something else different, but as The Cool Kids, no, because we're not the same people, we've changed and evolved into two different artists. We can't come back and do the same thing again, you know? We'll probably do something else, but as The Cool Kids and asShark Week, no, those ideas are done, and we're on to something different now. I wouldn't do that; I think that would be a step backwards to go back and do that right now, so as far as I know for now, no I wouldn't see us doing another Cool Kids project as "The Cool Kids".
Maybe we come up with a different name and add a different member to the group; maybe add a couple different members to the group for something like that. Maybe I'm making all the beats, and Chuck is doing something else. Maybe somebody else is making all the beats, and we rap on the beats, you know what I mean? As The Cool Kids and the same idea we already instituted? No, we would never do that. We're way too creative and way too smart for that, because everything gonna happen and everybody's like, "Awww, there it is, all over again. The Cool Kids they did this already." We don't want to be like doing the same thing over again. I think we're a little bit smarter and a little more creative than all of that.
Be sure to check out the full piece here.