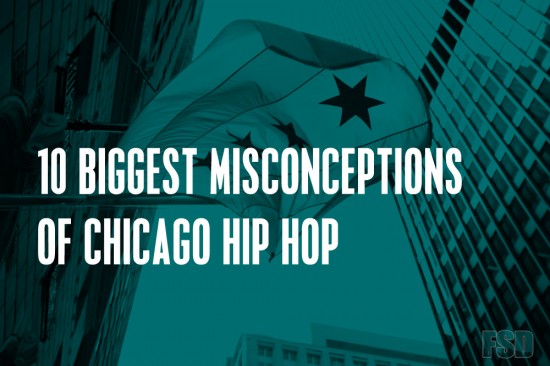 Words by Bryant Bowens (arete88)
In Hip-Hop, every major city has a stigma — or perhaps a stereotype. You've heard the peanut gallery say things like " the NYC glory days are long gone," or that Atlanta rappers lack lyrical substance. These are common comments in the Hip-Hop landscape, and no region is exempt. Whether these statements are true or false doesn't really matter, because people will believe almost everything they read, see or hear. If it's beat in your head enough it becomes law.
With the recent rise of the Chicago rap scene, we've gained fans and detractors. The good and the bad. Kudos and criticism. But that's to be expected. Outsiders might believe we only produce drill artists, just as five years ago, they would've assumed every rapper from the Go was "conscious." But today we're here to debunk these myths and set the record straight. In this feature, FSD highlights the 10 Biggest Misconceptions of Chicago Hip-Hop today.
[Click Below For Next Page]