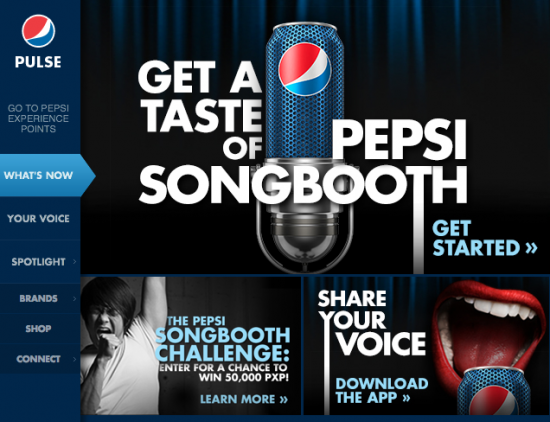 Pepsi has introduced their new hub for music, culture, sports, events and entertainment that they're calling Pepsi Pulse. The landing page is a portal into the now, where they dare you to #LiveForNow. You can peruse the site to keep up to date with the latest events Pepsi is planning around the country, share music and videos and interact for rewards and limited edition experiences.
PEPSI PULSE LETS YOU LIVE AT THE SPEED OF NOW WITH OUR PICK OF THE HOTTEST UPDATES FROM THE WORLDS OF MUSIC, SPORTS AND ENTERTAINMENT, PLUS THE MOST IMPORTANT WORLD OF ALL – YOURS.

LIVING FOR NOW IS MORE THAN AN MOTTO. IT'S A MINDSET. IT'S A CALL TO ARMS. BUT ABOVE ALL, IT'S A NEVER-ENDING ADVENTURE WITH YOUR NAME ON IT.
What are you waiting for? Check it out here.