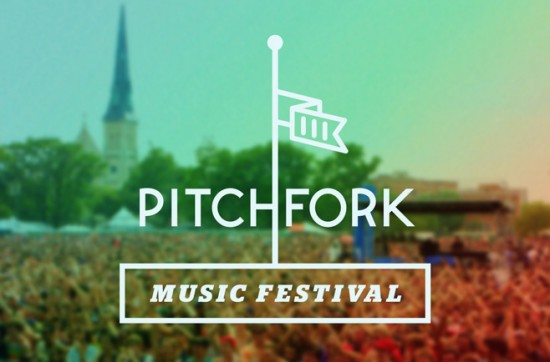 Just a short while ago, Pitchfork revealed their full lineup for the festival's 2013. R. Kelly, Tree, Killer Mike and El-P were already set to perform on the hip-hop side of things and now they'll be joined by the Based God himself, Lil B.
Joining the already-announced list of artists will be M.I.A., Lil B, Solange, Wire, Yo La Tengo,Low, Savages, Toro Y Moi, Phosphorescent, Metz, Autre Ne Veut, Mikal Cronin, Parquet Courts, Merchandise, Woods, Julia Holter, Glass Candy, Andy Stott, Pissed Jeans, Frankie Rose, Ryan Hemsworth, Waxahatchee, Blood Orange, Daughn Gibson, Evian Christ, White Lung, KEN mode, and DJ Rashad.
The festival takes place in Union Park July 19th-21st and tickets can be purchased here. The festival's full schedule will be revealed in a few weeks, but you can hit the jump to check out a breakdown of who will be performing on what day.
Friday, July 19:
Björk
Joanna Newsom
Wire
Woods
Mikal Cronin
Angel Olsen
Pissed Jeans
Daughn Gibson
Trash Talk
Frankie Rose
Saturday, July 20:
Belle & Sebastian
Solange
The Breeders play Last Splash
Savages
Swans
Rustie
Low
…And You Will Know Us By the Trail of Dead
Phosphorescent
Andy Stott
Mac DeMarco
Ryan Hemsworth
Julia Holter
Parquet Courts
Merchandise
Metz
White Lung
KEN Mode
Sunday, July 21:
R. Kelly
MIA
Yo La Tengo
Lil B
Toro Y Moi
TNGHT
El-P
Killer Mike
Chairlift
Foxygen
Sky Ferreira
Glass Candy
Autre Ne Veut
Evian Christ
Waxahatchee
Blood Orange
DJ Rashad
Tree