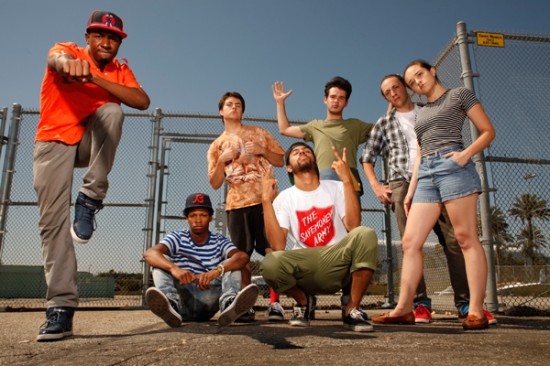 Say it ain't so. We're sorry to report that critically acclaimed Chicago band, Kids These Days, has called it quits. After a successful run, and high profile gigs such as Lollapalooza, Coachella and Conan O'Brien (not to mention a deal with adidas), the group's lead rapper Vic Mensa announced the split on XXL:
But alas, just as sure as time goes on and musical fads change, some good things must eventually come to an end. And so today, Kids These Days have announced that they will no longer function as a band, which is sad news to the group's followers who have watched them as they've made appearances at major festivals like South By and Lollapalooza, and major TV shows like Conan. The news does come with a silver lining, though, in that the Kids' lead singer/rapper Vic Mensa – who was recently featured on standout track "Cocoa Butter Kisses" from Chance The Rapper's Acid Rap mixtape – has announced his solo career.
This comes as a shock and bad news to many. We wish each group member the best of luck in their future endeavors. Read Vic's full interview discussing the split right here.