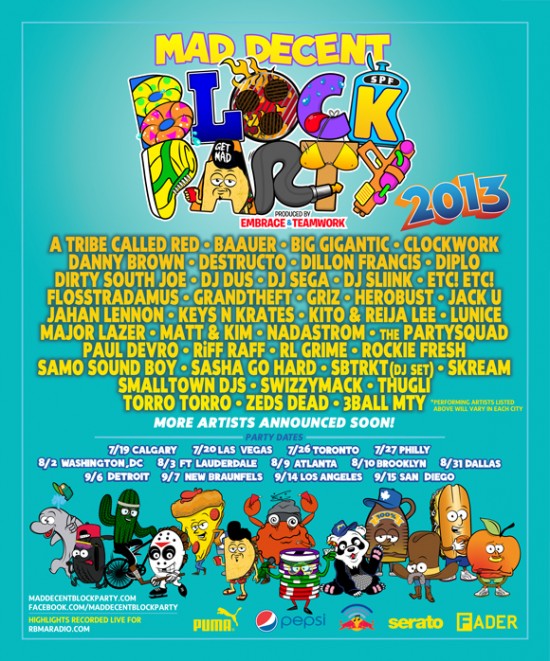 And the summer festival-themed content from Pepsi Pulse continues to roll in, this time they're giving us an essential playlist featuring artists participating in the Diplo-helmed Mad Decent Block Party tour. The roster for the Block Party tour is super solid (and can be seen above), so this list is a good way to get familiar with this summer's festivities if you weren't already.
The Mad Decent Block Party is back for its biggest and most wide-reaching year ever, the tour is set to stop in a total of 13 cities this summer. Bringing its cartoon-fuelled energy to a block near you, Mad Decent's roster is looking fresher than ever. Whether it's stalwart label founder Diplo on the tables, internet sensation Baauer Harlem-shaking the pavement, or trap overlord Sliink serving up head-exploding 808's, the tour is going to be one for the ages.

In honor of the fresh lineup we put together this playlist featuring ten of the best artists on the bill. Click through the tracks above to get hyped for the Mad Decent Block Party.
Click here to view list…