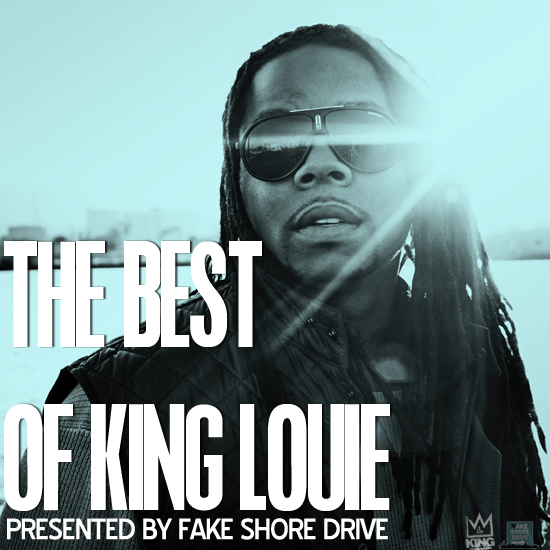 As you've likely noticed, FSD has recently been dropping Best Of compilations on the site (see: Lil Herb & Lil Bibby and Save Money) to give fans — old and new — a glimpse into the catalog of some of our favorite artists, in a tightly crafted package.
We've long championed King Louie throughout his career, and have been asked numerous times over the years to create some kind of 'Best Of' mixtape. And while we've put more than a few together, they've usually been sent to friends, select fans and industry insiders curious as to the sound of the budding rap star. Louie's catalog is deep, dating back to the mid-to-late aughts — and although he's gained a boatload of new fans over the past 12 months, many are still unfamiliar with his early work.
So that's where we come in. The Best Of King Louie is the perfect L time capsule, featuring his best work (in our humble opinion) of the past and present. And with all of the chatter surrounding Louie landing on Kanye's Yeezus album ("Send It Up"), we figured now was the right time to deliver this project. If you weren't already sold on Lou, this mix should more than seal the deal. The project includes fan favorites, rarities and hidden gems, and some of your favorite Chicago artists show up to aid and assist. Hit the jump to hear what we put together. Dope & Shrimp on the way.