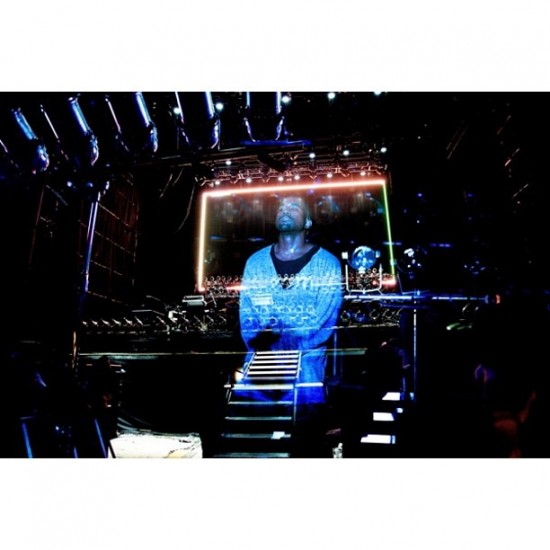 The NY Post's Page Six just landed some interesting information regarding Kanye's forthcoming album, Yeezus, which is due out next week. Allegedly, Ye is driving Def Jam execs crazy with all of the last minute changes and expenses. The Post is also claiming that due to mixed reviews, Kanye and team brought in Rick Rubin to executive produce the project. Not sure about that one, but we'll see. And finally, the article is says the children of Chicago's Holy Name of Mary Church choir might also make the album. It's gettin' kinda hectic…
Kanye West is driving Island Def Jam executives "crazy" with last-minute changes, a new producer and legal issues over his new album, "Yeezus."

Sources exclusively tell us that last week — just two weeks before the album drops — West brought in legendary producer Rick Rubin to help lay down additional tracks for the record, and Def Jam execs spent the week haggling over rights for a vocal he used on his song "Onsite."
"Even by Kanye West standards, this is pushing it," said a music industry source.

Page Six reported last week that after months spent in Paris recording, West was still working in the studio after early releases got mixed reviews.

We hear that Rubin, the co-founder of Def Jam Records, was brought in to help West finish the album. Rubin will be listed as executive producer, sources said.

Def Jam executives haggled over rights to West's racy song "Onsite," where the rapper samples an old vocal track from kids in a Chicago church choir. We hear lawyers last week had to track down the choir director and members of the Holy Name of Mary Church choir on the South Side of Chicago to get clearance for the vocals.

Def Jam label chiefs were so worried about whether they would get rights to the track, producers re-recorded the vocals with a different choir to be used in case they couldn't nail down an agreement with the Holy Name crew in time.