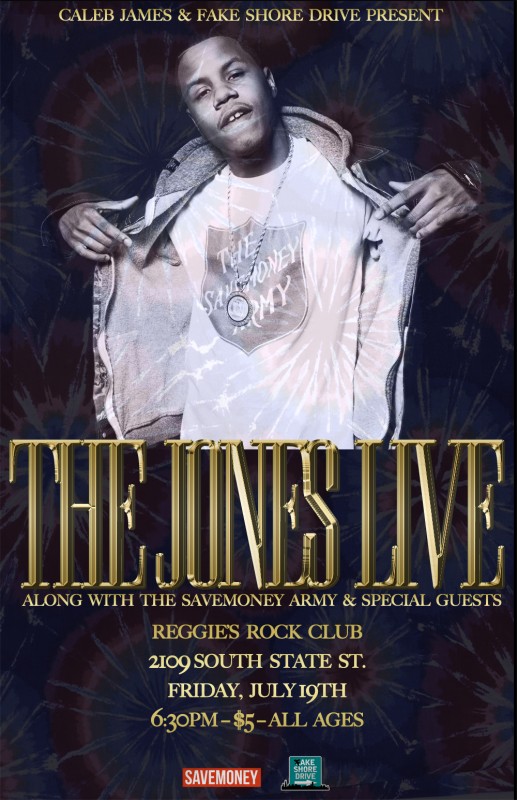 Save Money sensation, Caleb James, a.k.a. the one they call Arrah, steps out on his own for his first major solo show, THIS FRIDAY July 19th at Reggie's Rock Club in Chicago. The budding star, who has been back and forth between Chicago and Los Angeles as of late, will be performing new joints from his forthcoming project, The Jones.
Caleb will be joined by his Save Money brethren as well as other special guests including Chella H, Taylor Bennett and the rest of the Save Money Army. There's a ton of surprises involved with this show, so I urge you to grab tickets ASAP. However, today we do have 10 pairs of tickets to giveaway to five lucky readers. Yep, you read that correctly — we're giving away 10 tickets. How you love that?
When: Friday, July 19th

Where: Reggie's Rock Club – 2109 South State Street

Time: 6:30pm

All Ages

Price: $5 now. $10 at door.
Grab tickets right here, right now.