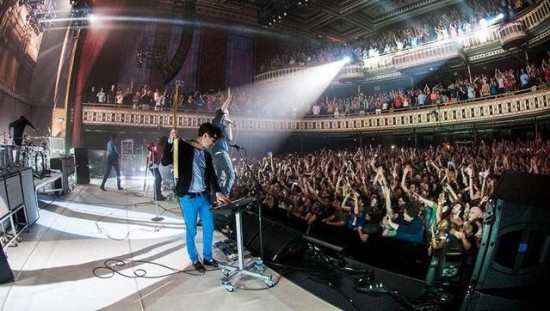 This. Is. The. Remix. Of course Diddy made that phrase popular, but for years artists across all genres have dropped remixes that turn out hotter than the original versions. Remember back before the, uh, internets when you'd hear a dope ass song or watch a great video only to buy the album to find an entirely different, less appealing version? No? It used to happen to me all the time.
Well, history continues to repeat itself, that's why Pepsi Pulse put together a list of their own: Five Remixes Better Than The Originals. 
Everything in life is better when mixed. Milkshakes, smoothies, Chex Mix, fruit cups, you name it! Their transformed states are better than the original components on their own. Sometimes you can apply the same theory to music. A remix is a song that has been edited to sound different. From the pitch of the singer's voice to a slight change in the tempo, producers add their personal style creating a brand new product. Not every remix is the best, but these genius producers know how to flaunt their skills and make a great song even greater. Here are Five Remixes Better Than The Originals.
Head over to the Pepsi Pulse site to read the full piece written by Edwin Ortiz.