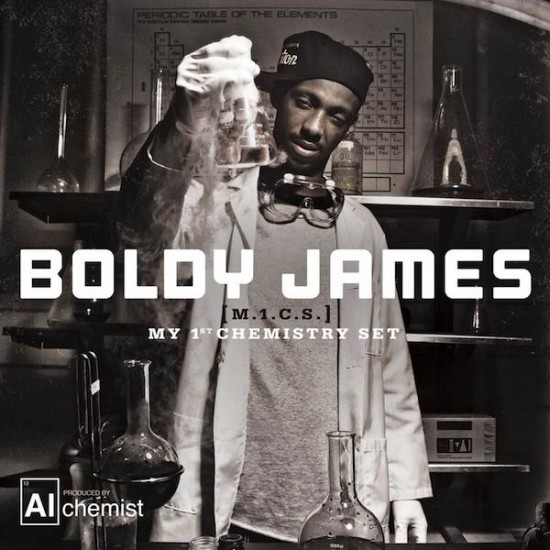 Boldy is prepping the release of his forthcoming album entirely produced by the Alchemist entitled My 1st Chemistry Set. Get it? Boldy's Midwest ice grill over Al's menacing tracks? Sounds like a match made in heaven. The first leak, "Moochie," dropped a couple weeks back and was met with rave reviews.
The full project hits on October 15th, and features appearances from Action Bronson, King Chip, Freeway, Earl Sweatshirt, Vince Staples and more. Damn it feels good to see people up on it.
Hit the jump for the tracklist.
1. BOLD
2. Consideration
3. Moochie
4. Traction feat. Action Bronson
5. You Know
6. Surprise Party feat. King Chip and Freeway
7. What's the Word
8. Rappies feat. Mafia Double Dee and Peechie Green
9. Cobo Hall
10. Give Me A Reason feat. Vince Staples
11. 400 Thousand
12. Reform School feat. Earl Sweatshirt, Da$h and Domo Genesis
13. KY Jellybeans