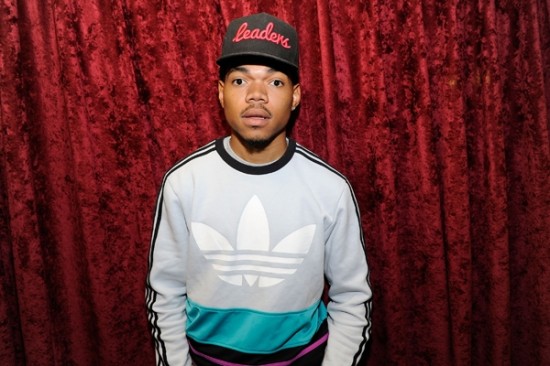 Is Chancemania slowing down? Not even sort of kind of. It's only growing larger. And today that's further evidenced by Rolling Stone awarding Chano the 'Hot MC' on their 2013 Hot List. Rolling Stone's hot list has been around a good 10-15 years, and is typically an issue I pick up. This year it features Miley Cyrus on the cover, and a rather in-depth piece on Chance inside.
In the interview, Chance talks about his 2013 Lollapalooza set, his European tour, his thoughts on record labels and when we can expect an Acid Rap follow up.
Have you thought about signing with a label?
There's no reason to. It's a dead industry.

Is it also because you like maintaining direct control over your career?
I don't really have control over my direct impression on people anymore. I used to be the person putting my CD in people's hands. But I'm kind of a mainstream artist now. Not by choice. Not by what I make or anything. But just by that ripple-effect shit.

When will we get an Acid Rap follow-up?
The whole point of Acid Rap was just to ask people a question: does the music business side of this dictate what type of project this is? If it's all original music and it's got this much emotion around it and it connects this way with this many people, is it a mixtape? What's an album these days, anyways? 'Cause I didn't sell it, does that mean it's not an official release? So I might not ever drop a for-sale project. Maybe I'll just make my money touring.
He also talks about his collabo with Lil Wayne for D5, and how he was considering rapping over ZMoney's "Bitches Want My Money" and sending it to Weezy, but decided to send him an original record instead. I still wound't mind a "Bitches Want My Money" Chance freestyle, though.