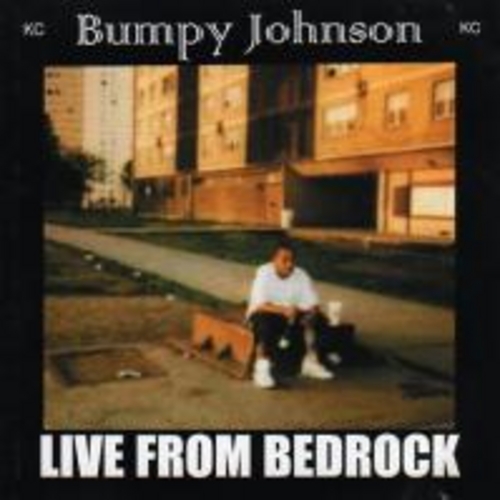 With today being Throwback Thursday and all, I figured it was only right that we shed light on a project that has eluded the internet for many, many years — if forever until now: Bump J's Live From Bedrock. Little did I know the project had been quietly sitting on Datpiff since last November. I've had this gem since the early-to-mid-2000s — which I likely purchased at Tony's Sports on the mixtape rack.
Bump J, who was still using the Bumpy Johnson moniker at the time, released Live From Bedrock as his first ever solo mixtape. To my knowledge, he'd recorded music loosely here and there and in a group setting, but this was his first project to really shake the city up. Most of Bump's catalog can be found on dark corners of the internet, but much of his work has fallen victim to the Megaupload graveyard and the genocide of file sharing blogs and services. Others can be found on sites like Datpiff, but many are incomplete, missing key joints, now offline, or are just fakes all together. If you have Bump's catalog, treasure it. Perhaps we'll start a series where we rehash and repost them from time to time? Maybe.
Anyhoo, Live From Bedrock is one of the most hard to find rarities in Bump's catalog, and is easily one of the most requested on FSD. The 'tape is only 11 tracks long, but features a young and hungry Bump, who verbally destroys the Eastside-inspired soundscapes — many of which were produced by G.O.O.D. renaissance man, IBN JASPER.
So those who are hearing or hearing about this for the first time, I invite you to check it out and spread the word. Live From Bedrock is definitely a part of history. Give it a spin below.