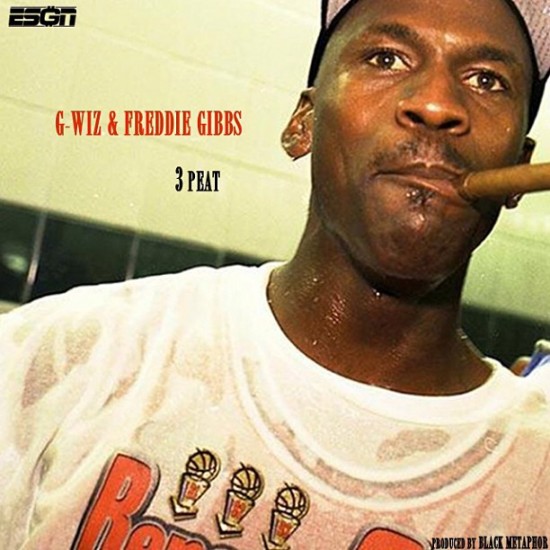 Produced by Black Metaphor.
ESGN's G-Wiz and Gangsta Gibbs get their '96 Bulls on with a brand new joint, "3 Peat". This couldn't come at a better time since the Bulls are kicking off their season tonight and ultimately stopping any Heat 3 peat.
Don't mind me though — stream "3 Peat" after the jump.