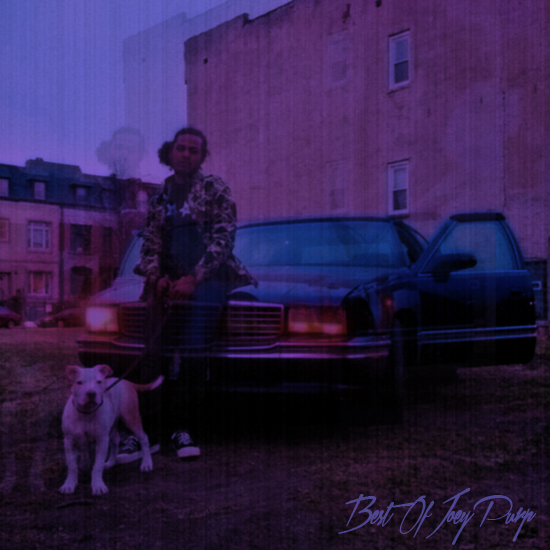 Artwork by Ty Kidd
You've heard the 'FSD Presents…Best Of' tapes we've put together for Lil Herb & Lil Bibby, SaveMoney and King Louie, and today we return with our latest installment, chronicling the career of Joey Purp. To quote Beanie Sigel: "I got the best of out and y'all ain't heard shit yet."  Okay, so you've heard from Joey, as he does have one official project under his belt, 2012's The Purple Tape. The tape was stellar, but Joey was relatively unknown at the time, so you're forgiven if it flew under your radar.
Over the course of the past year, Joey's profile has risen significantly. His songs have gotten sharper. His rhymes more complex. Solo efforts like "Don't Stop," and "World Turning" were a smack in the face and a pound of smelling salt for anyone napping on Young Purple. He stole the show on his guest appearances on Vic Mensa and Caleb James' projects, more specifically the high powered 16 on "Fear & Doubt." All evidence that Purp is one of the best contenders in the city of Chicago.
Joey drops loose joints sporadically, but we felt it was our civic duty to package these records together for your listening pleasure. We handle the heavy lifting for you. Joey's next project is sure to be his breakthrough to the masses, but until we get that you get this: The Best Of Joey Purp.
Stream and download below, and be sure to click that share button.