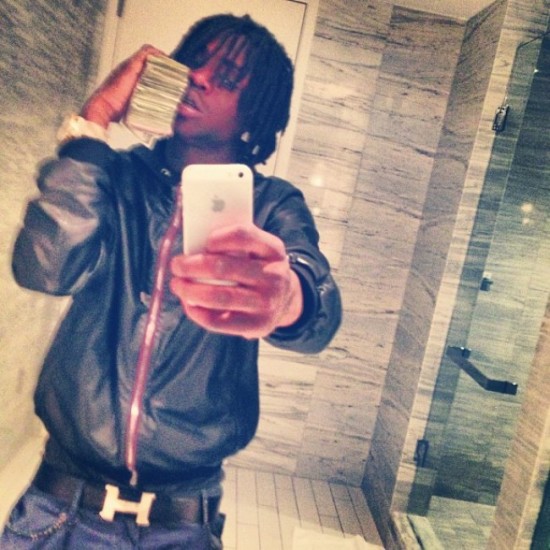 When creating a playlist, be it for a special occasion or something as simple as the new season, it's important to be mindful of transitions. That's especially true if you have the capabilities to actually mix the playlist. But what about when you want the songs to slam into each other in a jarring fashion to keep yourself wide awake and paying attention? It's fine to get in your zone (no Kanye), but it's even better to make sure you don't start nodding off. That's particularly true when you're gambling.
You know what else is true in this case? Wanting to make a playlist that could potentially intimidate your opponents into being too scared to even bluff or mark their bingo sheet. OK, that might be a stretch, but this blend of tracks should certainly do the trick for those of you wanting to complement your next gambling session at boomtown bingo. Not only that, but you could (and will) keep this around to be a playlist for, well, whenever you see fit. At least, that will probably happen after you listen to it a few times anyway. Some of these cuts are just too cold.
Without giving too much away, the playlist primarily features tracks that have been released over the course of the past several months, though we did go a bit farther in the case of Kanye West. But by keeping it current, it'll allow you to hip your buddies to some newer hip-hop that they probably haven't heard yet. Like the opening track here, newcomer 20's "No Competition." In addition to being an all-out bravado fest, the track will set things off for you to let your opponents know that they, well, aren't competition for you. There's also the newly released "Jealous" from Fredo Santana that features Kendrick Lamar and, just, yes, you're going to keep that joint on repeat if things go your way.
This playlist goes for however you want to get your gamble on, too. You want to load this playlist onto your smartphone and listen to it on your way to the nearby spot? You're good and you're about to get hype. The same goes for those of you who want to game online at Betfair and take on players across the globe. They might not be able to get intimated by the music like if you played against them and they were right next to you, but it will still get you into it. Speaking of, bumping this during a few rounds of poker, dice, or whatever your game is with your friends just might be the best bet (no pun). How else are you going to be able to talk your sh*t while "Jealous" is coming through the speakers?
You can view the playlist below.
20 — No Competition

Kanye West — I'm In It

Armani f/ Parkay & Juice – H.U.S.T.L.E.R.

Lil Durk — Traumatized

Mic Vic f/ Ran$ah & Monster Mike – G.A.D.D.

Sasha Go Hard – Saluting

Vic Spencer – Run Roughshod

Chief Keef — That's It

Joey Purp — Monologue [Produced By Thelonious Martin]

Taco Montana — Trophy

Mick Jenkins — The Roots

King Louie — Motion Picture

B. Way – For You [Produced By Thelonious Martin]

Fredo Santana f/ Kendrick Lamar — Jealous

A-Villa f/ Roc Marciano — A Hustler's Soliloquy
Got some recommendations of your own for a playlist like this? Let us know in the comments section and who knows, maybe we'll throw 'em at the end as bonus tracks.