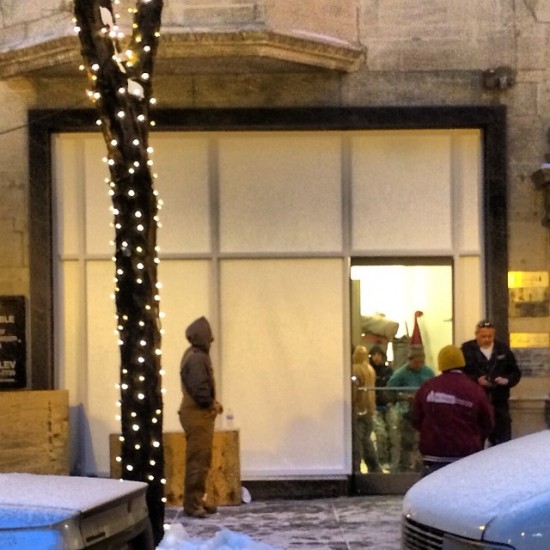 The latest Yeezus pop up shop is set to open tomorrow and it looks like people might be able to line up a little earlier than expected thanks to a new bit of info. While the hours the shop will be open are not known yet, the location has been out let out of the bag — 46 E. Oak street is where you'll be able to find all of Yeezy's tour apparel and other cool merchandise tomorrow.
Stay tuned for more info on when the shop will be open tomorrow.
Update: Told you so. Doors open at 10am.
46 East Oak Street. YEEZUS POP-UP SHOP. CHICAGO, IL U.S.A. OPEN AT 10:00 AM http://t.co/RLhBuXsGSf

— VIRGIL ABLOH (@virgilabloh) December 18, 2013