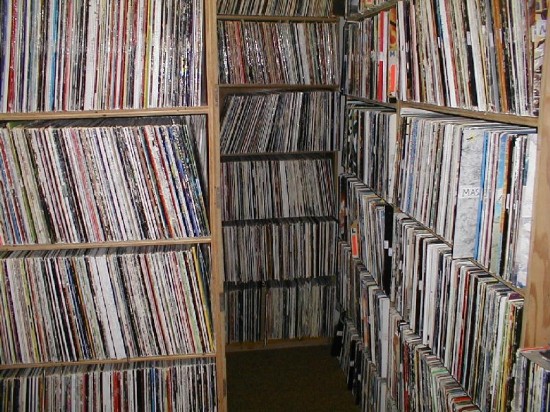 Words by John Miranda, a Chicago-area lawyer and consultant
One of the more interesting cases to come before the United States Supreme Court in 1994 was Campbell v. Acuff-Rose Music. "Campbell" refers to Luther "Luke Skyywalker" Campbell of 2 Live Crew, and the litigation was focused on said group's "Pretty Woman," which sampled the melody of the eponymous Roy Orbison tune. The Justices found that 2 Live Crew's song fell within the Fair Use exception of copyright law because of its parodic nature, but many other hip-hop sample cases have resulted in infringement judgments, making it clear to artists and music lawyers across the country that samples need to go through the process of legal "clearance" (obtaining all required licensing agreements from all copyright owners). Even free mixtapes, which have traditionally bypassed the clearance process, have recently resulted in lawsuits over uncleared samples. Mac Miller was sued by Lord Finesse in 2012 for an uncleared sample of Finesse's "Hip 2 the Game" on Miller's free mixtape, which prompted Miller to point out that Finesse never cleared the Oscar Peterson sample used in the original track.
There are two separate copyrights that govern the world of recorded music. There is the "master" recording copyright (usually owned by a record label) and the "composition" copyright (usually owned by a music publishing company). The "composition" copyright encompasses both lyrics and the abstract musical work, while the "master" copyright only refers to a specific recording of that composition (in the 2 Live Crew case mentioned above, Acuff-Rose Music was Roy Orbison's music publisher). This means that an artist who wants to obtain the rights to use a sample must get permission from two different copyright holders: The record label and publishing company. If you hire musicians to re-create the sampled song in the studio so you do not have to use the master recording, then you only need to seek clearance from the publishing company. Many artists are used to going to Harry Fox Agency to get "compulsory" mechanical licenses for cover songs, but this does not work for samples. This is because compulsory mechanical licenses (which allow any artist to record a cover version of a song) are not available for "derivative works," a category which usually includes samples since the sample is infused into a completely new artistic work. Since Harry Fox Agency is not usually an option for clearing samples, you must directly contact the publishing company that owns the song that you want to sample. Additionally, if you don't mind paying a little extra on top of the licensing fees, you can hire the help of a music licensing company to get the clearance for you. These include Sample Clearance Services Ltd., Chicago's own Music Dealers, or any copyright-savvy lawyer (hi).
Sometimes tracks rely heavily on the melodies and musical references in their samples (I'm thinking of Jay-Z's "Young Forever" and Kanye's "Stronger"), but other times a single bass line is isolated from a song and chopped and mixed beyond recognizability. Theoretically, in the situation of the chopped bass line, permission is still required from both the record label (master recording) and publishing company (composition). But in these cases, is it worthwhile to obtain clearance for samples? Well, as a lawyer, I am not usually comfortable telling any artist that they could safely forego the clearance process. Even if the chances of litigation are very low, the potential costs are astronomical. If a powerful publishing or record company comes after you, an expensive out-of-court settlement will probably be the only rational option since a court could rule either way in a close-call scenario (and for those who don't remember the RIAA v. Grandma file-sharing cases from last decade, statutory damages for copyright infringement reach the $150,000 mark). That being said, there comes a point when obtaining legal clearance for a sample makes little economical sense. In the scenario of the chopped-up, unrecognizable bass line mentioned above, an artist is probably safe to skip clearance. Well, at least until the labels devise ultra-sophisticated digital audio fingerprinting software that automatically scans every layer of every track created anywhere ever and triggers attack sirens at RIAA bases around the galaxy. But that technology won't be here until mid-2014 at the earliest.
[1] http://supreme.justia.com/cases/federal/us/510/569/case.html
[1] http://smokingsection.uproxx.com/TSS/2012/07/mac-miller-sampling-lawsuit
John Miranda is a Chicago-area lawyer and consultant. He can be reached at jmiranda988@gmail.com.