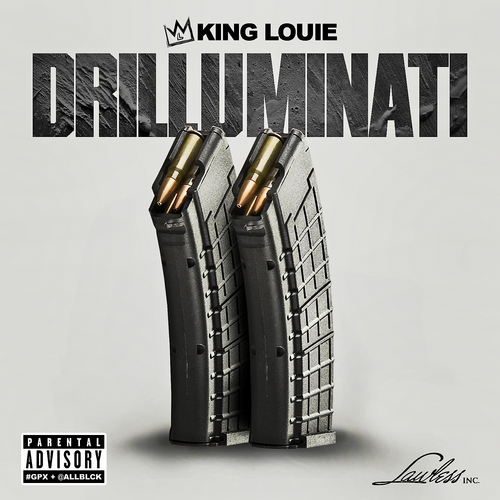 King Louie brings it full circle to where it all started with Drilluminati 2. The phrase drill, which is largely considered a bad word now, was coined by Louie's dear friend Pac Man, and their Eastside crew, so Louie is using this project as an opportunity to let everyone know who created the drill sound. This is not only a history lesson, but also to welcome everyone into the new sound of King Louie, and where his music is headed in the future. At only 11 tracks long, D2 focuses on Louie as a solo artist, and doesn't include any features with the exception of Lil Herb.
Blockondatrakk, Mr. Incredible, Jay Storm, Bobby Johnson, Paris Beuller, Snapback and others show up to provide the soundscape. A lot of time, effort and carefully crafted ideas went into this project, so we urge you to check it out. It is now available for stream and download below.
D2 comes courtesy of Lawless Inc. and 2150 Productions.