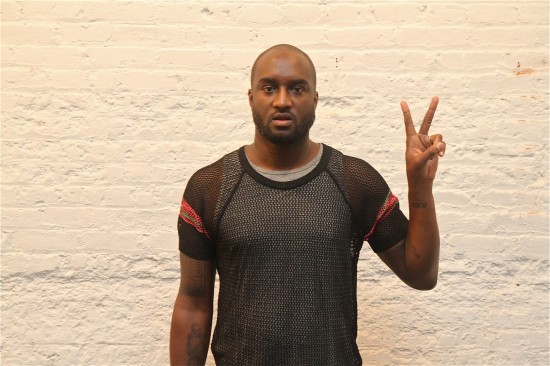 Good bye Pyrex Vision, hello Off-White. Virgil Abloh's popular Pyrex line has grown into his new Off-White menswear line, which Virgil just officially unveiled today via Style.com.
Abloh is preparing to launch Off-White, a streetwear-meets-fashion line that builds on, and expands upon, Pyrex Vision. Pyrex Vision was comprised of third-party merchandise, such as Champion T-shirts, screen-printed with Fort Lauderdale screen printing; Off-White will be a full cut-and-sew line, made in Italy. "Streetwear has a one-trick-ponyness to it," Abloh says. "I want to give my point of view and merge street sensibilities in a proper fashion context. I think that if I can merge the two, it'll make something interesting."
Congrats to Virgil. Read the full Style.com article here and hit the jump to take a look at the full Off-White spring/summer '14 collection.