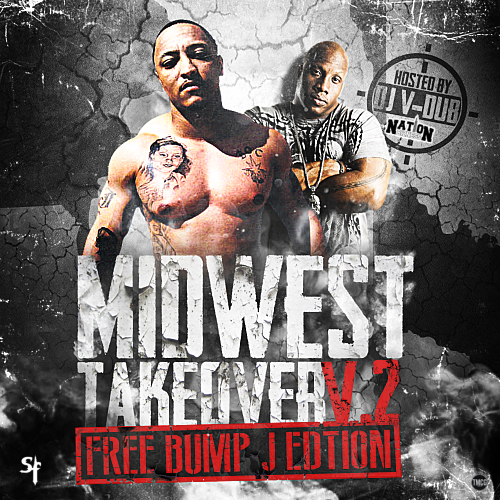 Produced by No ID. A DJ V-Dub exclusive.
The art of storytelling. Wow. DJ V-Dub cracks open the Bump J vaults yet again, and yes, his vaults are still flourishing. Bump's work ethic was pretty unmatched, and V-Dub assures us that there are plenty more where this came from. Hearing this vintage Bumpy makes us long for the days of the Goon Squad tapes and remind us of just how talented he was on the mic. Great concepts and slick bars. Always.
Bump is expected to be back down within the next year or two, so hopefully we'll be seeing him sooner than later. The good new is that V-Dub plans on giving us a brand new mixtape, Midwest Takeover 2, featuring unreleased Bump originals and collabos. For now, enjoy the very dope "N***** Sweet." How sweet it is. Shout out Scotty Flowers.