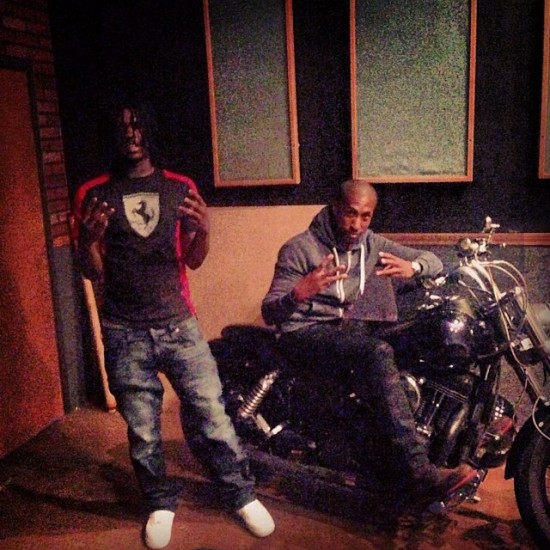 Keef gave us two mixtapes in 2013, and he's kicking off his 2014 output on March 3rd with the release of the third installment of his Bang series.  Last night, during a recording session (and perhaps a motorcycle ride?) with Interscope A&R Larry Jackson, Keef announced Bang 3 is due out on 3/3, with the first video dropping at the top of February.
With Keef back in the lab with Interscope reps, could that mean he has a new album slated for this year as well? We shall see. For now we prepare for B3.
chieffkeeffsossa It's official! We finna drop Bang 3 on 3/3 on y'all niggaz!! Me n @thelarryjackson in here puttin them finishin touches on it we comin! 1st video on week of Feb.