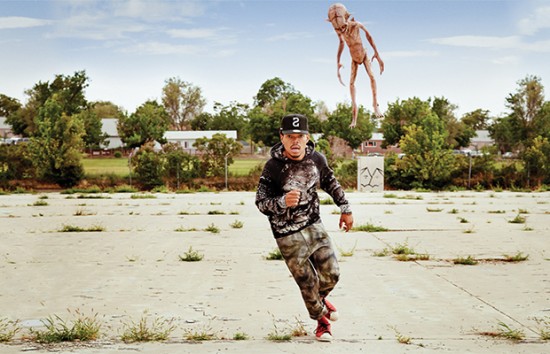 Throughout hip-hop's history, many of the genres best and brightest talents have seamlessly made the transition from the vocal booth to the silver screen. Think Will Smith, Ice-T, Ice Cube and Ludacris just to name a few.
But who from today's new crop of artists will be able to take that successful leap into Hollywood? Well, today Pepsi Pulse plays fantasy as they pair some of the genres most notable emcees with roles that would fit them perfectly.
The worlds of hip-hop and acting are no strangers to one another. LL Cool J and Ice-T are TV crime-drama staples, Queen Latifah made the rounds on TV and film, and Ice Cube and Will Smith are safe bets at the box office. Maybe it's the animated personalities required to be successful as an emcee that make it easy for some rappers to cross over into the visual arts. Or maybe it's the confidence they build by battling or baring their souls on wax. No matter the reason, here's a list of rappers we'd love to see make the move to film.
Click here to read the full piece on Pepsi Pulse.