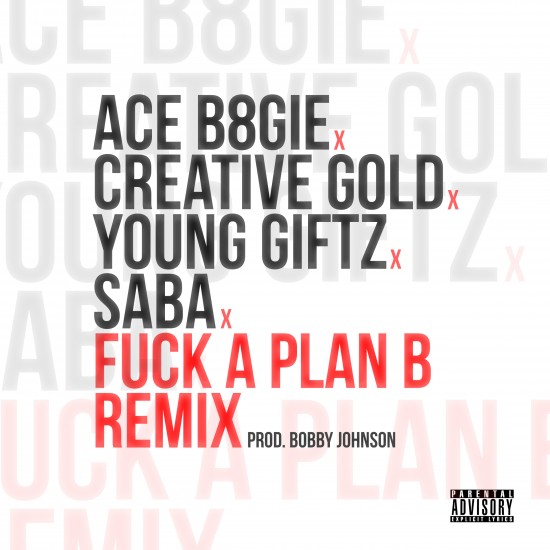 Produced by Bobby Johnson
Sometimes the best songs, are the ones that almost didn't happen. Rumor has it, "F*** A Plan B" was almost scrapped late last year and left on the cutting room floor. Sounds almost hard to believe, right? Well, thankfully Ace and the FOC family thought better, and decided to leak this joint. And to say that it was a success would be an understatement. It's easily Ace B8gie's biggest song to date, and was so coveted that it even landed on our "Top Songs of 2013" list. So much for a throwaway.
The beat on "Plan B" was handled by Bobby Johnson, of Que's "OG Bobby Johnson" fame. And after breaking through, Johnson laced Boogie with a dark and haunting thumper you hear below. The original version featured Murph Watkins, and for the official remix, Ace recruited two Chicago heavyweights Giftz (his FOC fam) & Saba, as well as rising NYC'er Creative Gold. Sounds like a recipe for success, no? No plans B's round this way. Not today at least. Enjoy the remix and tell a friend to tell a friend.