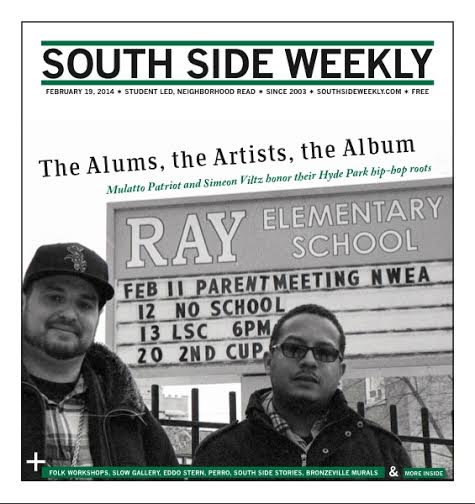 Back in late-January, the duo if Simeon Viltz and Mulatto Patriot dropped the very dope collabo project, Ray Elementary. The project was met with rave reviews, so it's nice to see these two getting some good pub off it. Just this week they covered the Southside Weekly newspaper, and made an appearance on Vocalo Radio yesterday to chat with Gabe Mendoza.
The article focused on everything from our influences, growing up in Hyde Park Chicago and Chicago's music scene with us both being mentors in music production workshops throughout the city.
Listen to the interview below the jump, and read their SS Weekly piece here.