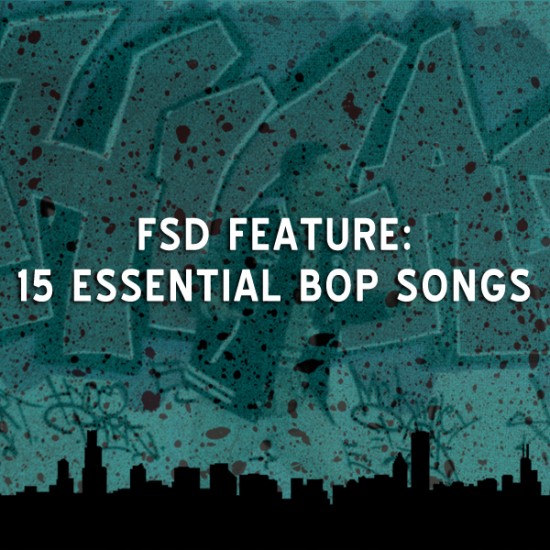 Feature by Holiday Kirk (@HolidayKirk)
Those who can read the spirit of the times know that if something dominates a culture, a response is already underway. But who would have thought that Chicago would get an antithesis to drill almost exactly one year later? If the summer of 2012 belonged to drill, the summer of 2013 belonged to bop.
You have the leg swooshy dance and the hyper poppy music. Neither are mutually exclusive. The current faces of the Chicago bop scene, DLow and Kemo, have uploaded clips of themselves getting down to techno music and the music is so good it often stands on it's own two. Bop is the rare subgenre that is boldly pop music. Most genres worship the hook, but bop is the rare one that's completely honest about it.
But that pop fixation is a double-edged sword. Pop music is wonderful, but it's also designed to reach a mass audience and, in the process, make a lot of money. Bop hasn't truly broken through nationally yet in the sense that it has yet to produce a breakout star or charting hit. On one hand, this is a good thing. Drill arguably broke out too fast. In it's wake it seemed like everyone was trying to rap like Keef and produce like Chop (YouTube "Young Chop type beat" and tell me I'm wrong.) With more time to simmer underground, bop has room to figure out it's full potential before it becomes defined for it or, worse, exploited. On the other hand, if bop doesn't start making it's artists money, they're going to move onto other things.
Bop had a quiet winter. However, due to the nature of the music, bop thrives in the summertime and all of its best songs sound perfect on a crystal clear summer evening. Chicago is perched on the edge of another summer, and these three months will determine if bop is a passing fad or a new ticket into the national consciousness for Chicago's overflowing talent. With that in mind, now's the perfect time to see how far bop has already come with a round-up of its 15 most essential songs. Consider this your official guide to the bop scene.
[Click Below For Next Page]