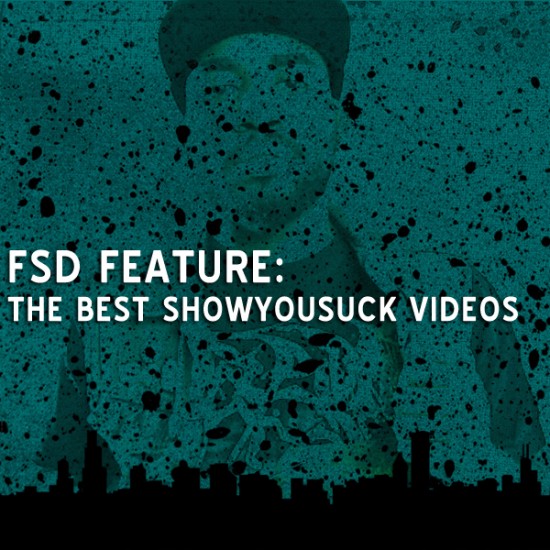 Words by John Walaszek (@JWalaszek)
ShowYouSuck, The Rad God, The Pepperoni Pizza Prince. Whatever you want to call him, this DUDE is one of the most intriguing rappers currently making waves in Chicago, BRO.
His content is different. He doesn't pop molly he… pops pizza. Lyrically, he's so far off the path that it takes three or ten listens to fully grasp what's going on. So it's only right that his visuals fit this mold, and take the songs up another level.
Just like his flow, his music videos never stay true to one style. One second you're watching through a security camera lens, the next minute he's on a green screen, and then all of a sudden he's an infomercial. Watching a ShowYouSuck video is like flipping through the channels of his brain… at 3am when all the crazy shit is on.
The Treated Crew emcee has a good eye for the mood, shots and overall message he wants to get across with a song. He enlists fun directors who enjoy making videos just as much as he enjoys making music. Each ShowYouSuck video comes across looking like it was a blast to make, and some real ingenuity goes into all the work.
[Click Below For Next Page]