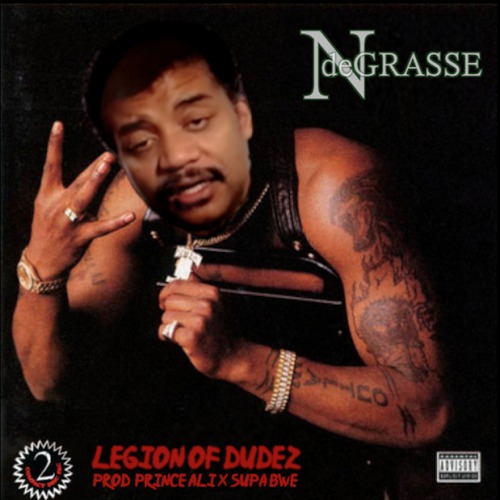 Produced by Prince Ali & Supa Bwe
I watch hella H2, History Channel and National Geographic Channel (spoiler!), so you know I'm already hip to the big homie Neil deGrasse Tyson. He's pretty heavy in the science game, which is a field where I need to get my weight up.
Anyhoo, this evening the L.O.D. boys decided to drop an all-star posse cut dedicated to Neil. The track features Legion of Dude members ShowYouSuck, Cadillac Duke, Hurt Everybody and Sidewalk Kal. It's a family affair. All eyez on them. you can't C them. Et al.