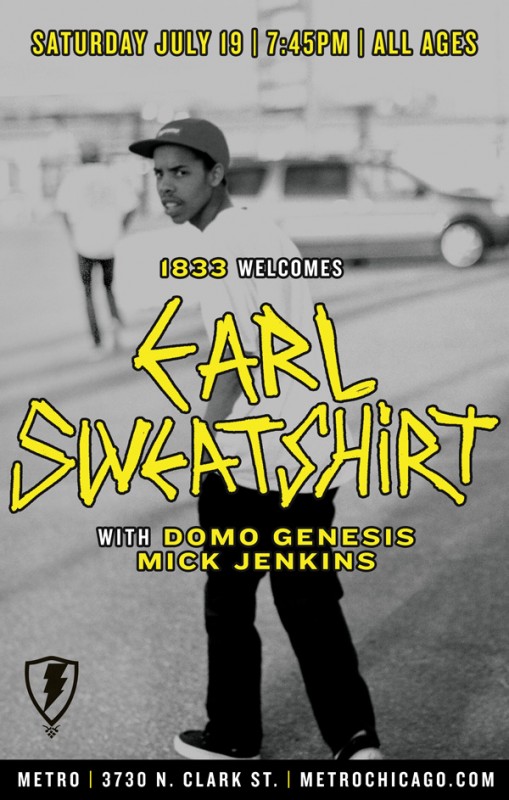 On Saturday July 19th, Odd Future representer, Earl Sweatshirt, brings his demented shenanigans to Chicago's famed Metro for a late night performance. Earl will be unleashing brand new music, as well as fan favorites from his deep catalog. He's also brought some friends along, as Domo Genesis and Chicago's own Mick Jenkins will also be rounding out the bill. The event is now ALL AGES, doors open at 11p, and tickets are still available right here (grab them now.) 
However, today we do have two pairs of tickets to giveaway to two lucky readers. Hit the jump now to find out how you can win free tickets to see Earl and company on July 19th.
Metro
3730 N. Clark Street
11p, 18+
To win, you must be the first person to correctly answer the trivia question below, and Tweet me (you must follow me so I can DM the winner) with the hashtag #FSDGiveaway  @fakeshoredrive must be included in your tweet to win.
Name one local artist Earl Sweatshirt has worked with