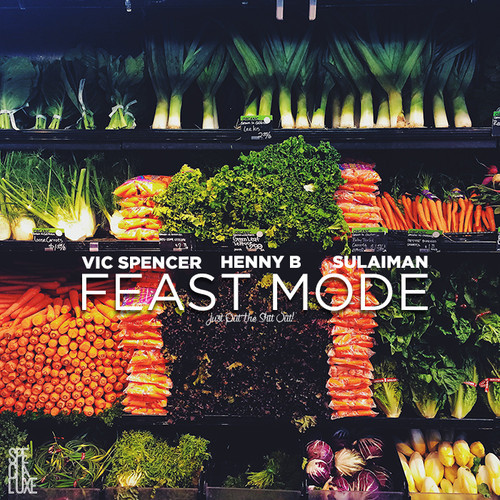 Produced by DC.
The Rapping Bastard's back at it and is planning to drop a brand new mixtape, titled Just Put This Sh*t OUT!, before releasing his Women's Bathroom project. For the first offering from the new tape, Vic enlists the help of Henny B and partner-in-rhyme Sulaiman on "Feastmode".
While Vic Spencer is mixing Women's Bathroom, he orchestrated yet another mixtape 'Just Put this Shit OUT!' and the first single served is Feastmode that features Deadly Venom Henny B & Disappointed brother-in-rhyme Sulaiman. If you ever downloaded anything from Spencer's soundcloud page, you will see that it says Just Put the Shit OUT! in the Album column in your Media Player(s). Now Spencer recorded and released many records this way, but he said it will be all unreleased music, rapping over rare loops from the 90s-current.

"I never call my albums "mixtapes", Spencer says aggressively. "All of my projects are ALBUMS except for Vic Greenthumbs, that was my 1st mixtape. Now Just Put this Shit OUT! is my 2nd mixtape, which is coming soon. THIS is how you make a mixtape."

Just Put this Shit OUT! will also feature Free, Cocky the God, Gzus Piece, Runway Bella, KeVon, Alex P. Keaton & D. Brash. All new music? Looking forward to eat.
Hit the jump and feast with Vic, Henny and Suli.