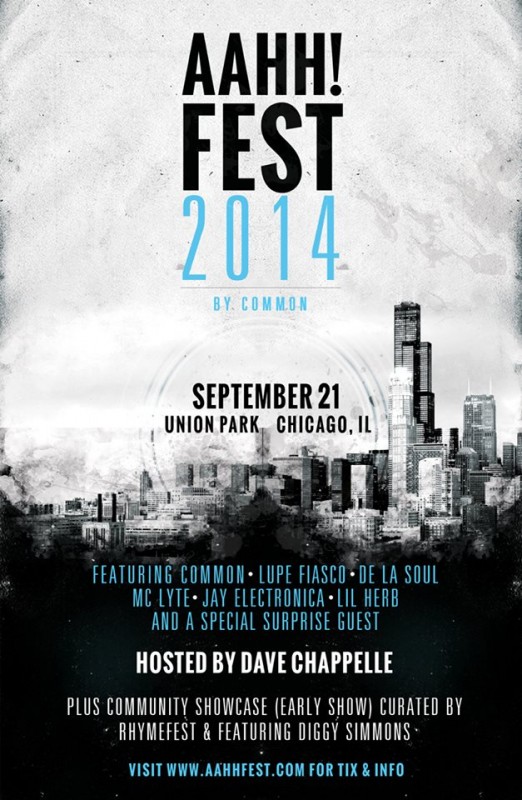 Festival season isn't over yet.
The first annual AAHH! Fest, by Common, will take place in Union Park on September 21st and the lineup looks amazing.
Com, Lupe Fiasco, De La Soul, MC Lyte, Jay Elect and Lil Herb will all be hitting the stage, while Dave Chappelle will take hosting duties. A very special guest is also said to be gracing the stage, but only time will tell who that is. The festival will also include a community showcase curated by Rhymefest and featuring a performance from Diggy Simmons.
Excited yet? We are. Tickets and more details can be found here.