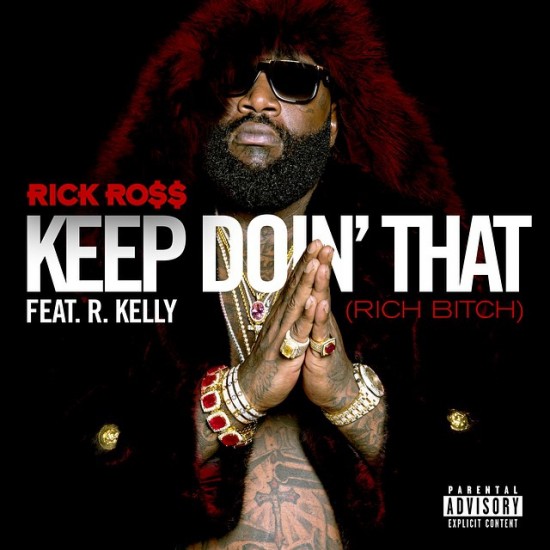 "She remind me of something, but that sh*t ain't my jeep" – R. Kelly
Produced by V-12 The Hitman.
Funk Flex got the green light to let Rozay's new Kells-assisted single, "Keep Doin' That (Rich B*tch)", fly. Tags for now. Listen below and look for the official video to impact soon.