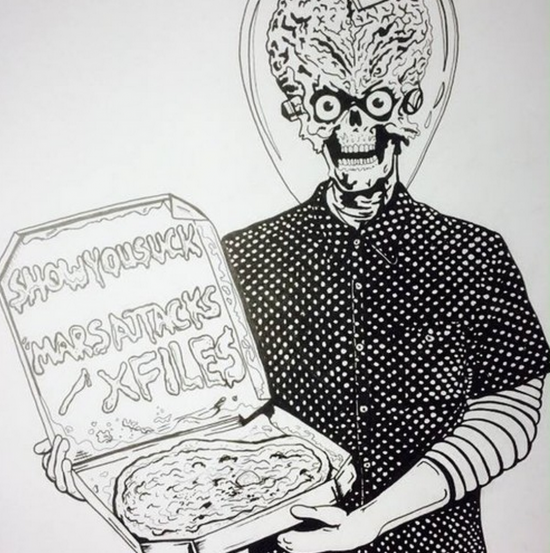 Produced by Mike Jaxx
ShowYouSuck gets otherworldly on this latest release, "Mars Attacks / XFiles." He's a natural when it comes to the supernatural — and this new one is no exception.
Dope artwork, btw. Because if I had to describe this record, it sounds like a pizza party in space. 30 minutes or less or nah?