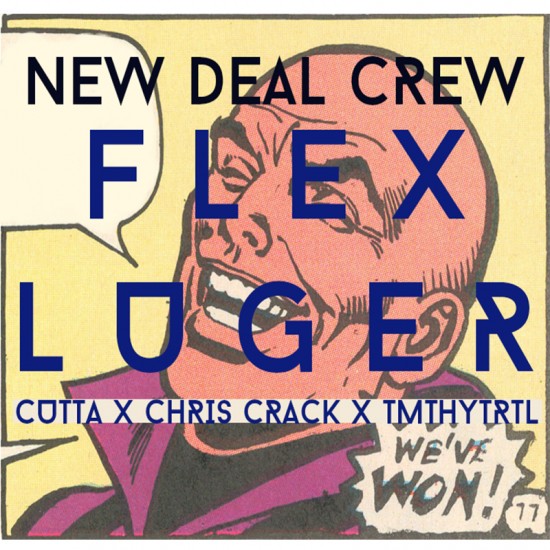 Produced by TMTHYTRTL
Flex! The New Deal Crew is here, rejoice. And they set out to kick of 2015 with this posse cut featuring Crack, Cutta and TRTL. Yes, you can flex, you can finesse. But you will never win against the superpower that is Flex Luger. And when these three connect like Voltron that's what you get.
Super raps and super vocals from some superheroes. NDC in the building below.