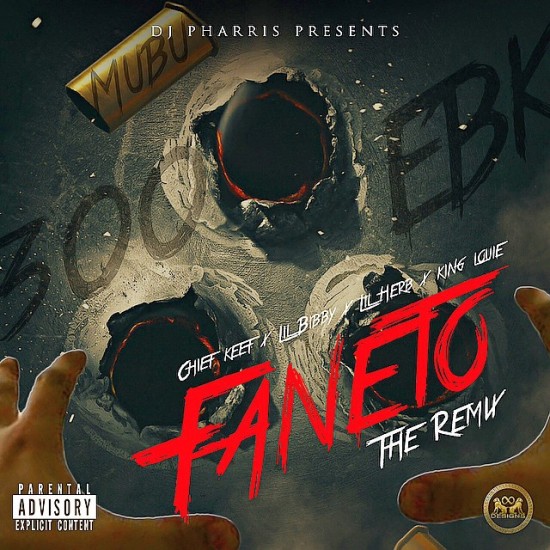 Keef. Louie. Bibby. Herb. Pharris.
Last night, DJ Pharris took to Instagram to unveil the artwork for Keef's "Faneto" remix featuring Lil Bibby, G Herbo and King Louie. That's right — Chief Keef Mozart's self-produced banger has gotten the remix treatment thanks to DJ Pharris and features verses from some of the Chi's best spitters.
Excited yet? You should be. No word on when the track is set to impact, but expect to it surface sooner than later. Stay tuned.