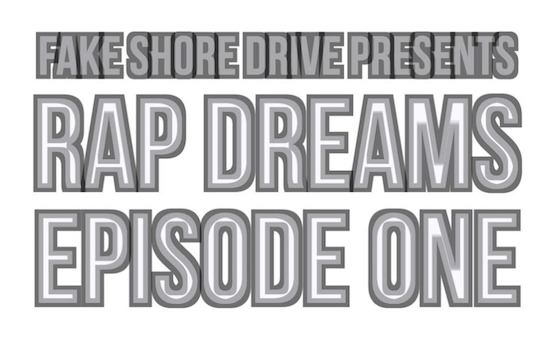 A feature by Holiday Kirk (@HolidayKirk)
Rap Dreams is an examination of individuals who have decided to make rap music their career but haven't broken through to a mainstream level of success. For them, rap music is a drain. It requires huge investments of time and money for little reward. These are people who rock shows sober so they can get up for their day job in the morning, then work double overtime in order to afford studio sessions on the weekend. So why do they do it? For some it's a matter of passion, the chance to make art and be recognized. Others see it as a way out, to pull themselves out of their circumstances along with their families and friends. For some, it's the only opportunity they've got.
In 2012, packed to bursting with talent, Chicago's rap scene exploded outwards. Residents of the city's north side, west side, and south side became national superstars. The city seemed to grow a new economy overnight as artists of all kinds tumbled into the scene. Now, fame and fortune was just one YouTube upload away. Presented by LA's Passion of the Weiss and Chicago's premiere rap blog Fake Shore Drive, Holiday Kirk's Rap Dreams is a chronicle of those artists still striving to make it even while boom times look to be behind us. In Episode One, Lamario Minniefield aka DJ Maine, is a west side artist who hit massive viral success with his "Big Sexy Slide". Rap Dreams takes a look at both the excitement of that breakthrough and the frustration in trying to find another.