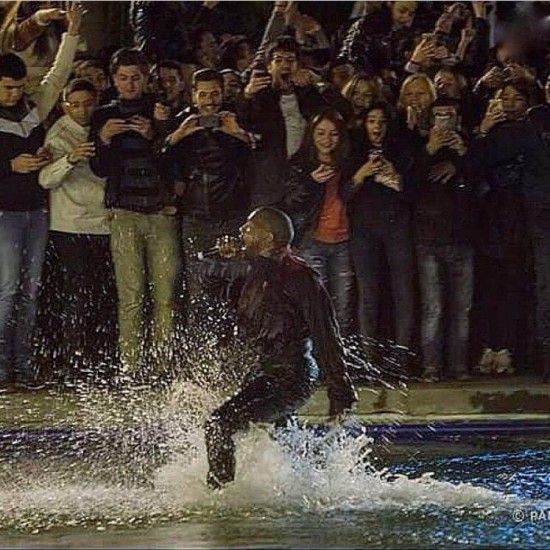 Get it wet.
This is without a doubt the best headline of the weekend…
Kanye West is currently over in Armenia with the Kardashians, where they are laying flowers at the Armenian Genocide Memorial in Yerevan. To let Kim tell it (via the Twitter, at least), Kanye woke up this morning and decided he wanted to do a free concert in downtown Yerevan, so that's exactly what he did. Like a million people showed up to check it out.
So amped by the crowd, the feedback and the moment, Kanye, midway through his set, jumped in the Swan Lake. The cops shut it down shortly thereafter. Those on the scene were reported as saying it was lit.
Hit the jump for more pictures, the full livestream of the show, and some additional info. Also, you can see if Lord Yeezus was able to walk on water.