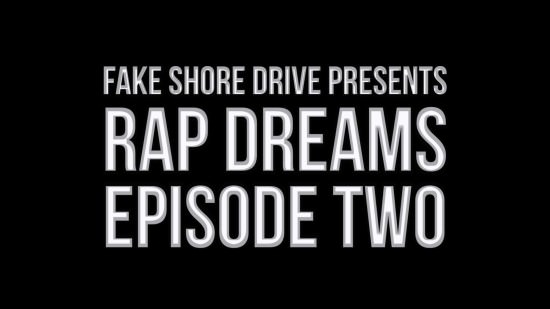 A feature by Holiday Kirk (@HolidayKirk)
Rap Dreams is an examination of individuals who have decided to make rap music their career but haven't broken through to a mainstream level of success. For them, rap music is a drain. It requires huge investments of time and money for little reward. These are people who rock shows sober so they can get up for their day job in the morning then work double overtime in order to afford studio sessions on the weekend. So why do they do it? For some it's a matter of passion, the chance to make art and be recognized. Others see it as a way out, to pull themselves out of their circumstances along with their families and friends. For those that reside in the crowded inner city, it's the only opportunity they've got.
In 2012, packed to bursting with talent, Chicago's rap scene exploded outwards. Residents of the city's north side, west side, and southside became national superstars. The city seemed to grow a new economy overnight as artists of all kinds tumbled into the scene. Presented by LA's Passion of the Weiss and Chicago's Fake Shore Drive, Holiday Kirk's Rap Dreams is a chronicle of those artists still striving to make it in a high turnover industry. In Episode Two, Clinton Sandifer aka ShowYouSuck explores his long journey to success, beginning in the pre-internet age and constructing his unique style, honing his stage presence through basement shows before packing some of Chicago's bigger venues and festival stages, even touring with major label artist Yelawolf.
With a flair for distinctive visuals (the pizza, the polka dot shirt) and an out there taste in beats, ShowYouSuck has garnered a cult fanbase by as friendly and approachable on record as he is on life, peppering his lyrics with references to creeping on Tumblr or listing his favorite sets of 80s boobs. On stage, his energy is a product of the basement hardcore shows he came up on, storming around the stage and filtering even the most laid back rhymes through a commanding bark. This on record friendliness and on stage intensity has given ShowYouSuck a dedicated set of fans, packing his venues and festival stages across the city and enabling major touring. But as grateful as he is for all he's achieved, he still has a day job, and Rap Dreams: Episode Two finds Show reflecting on his success along with an awareness on how much further he has to go.
Check out the video below.