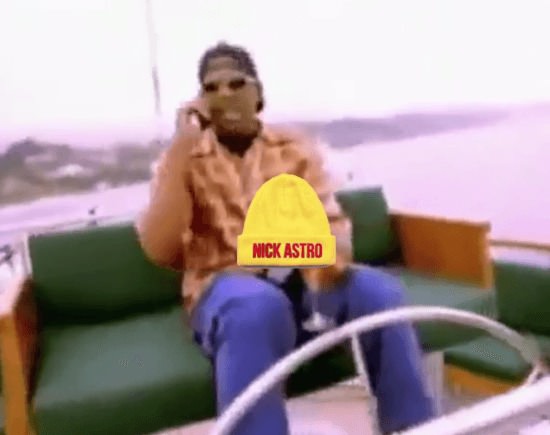 SAY WHO DAT, TELL ME HOW YA DO DAT.
When I saw this screencap, I was all in. I put all my chips on the table. You know if Percy, and even the I'm Bout It Soundtrack are involved, I'm 100% jumping down. Even though Nick's new release has nothing to do with the 1997 hit of the same name, I more than respect his use of Percy in the photo and flipping the actual video for his song which you can find below.
Celebrate this and be sure to stop by Nick's in-store tomorrow evening at Jugrnaut from 5-7p. The flyer for that is below.
Here's a loose record that did not make the cut of anything, so take a second to imagine what did and how happy we all should be the "Nothing Is Original" EP is coming sooner than you think. Peep "How You Do That" (dropping today) below and hang out with me tomorrow at Jugrnaut (5pm-7pm).