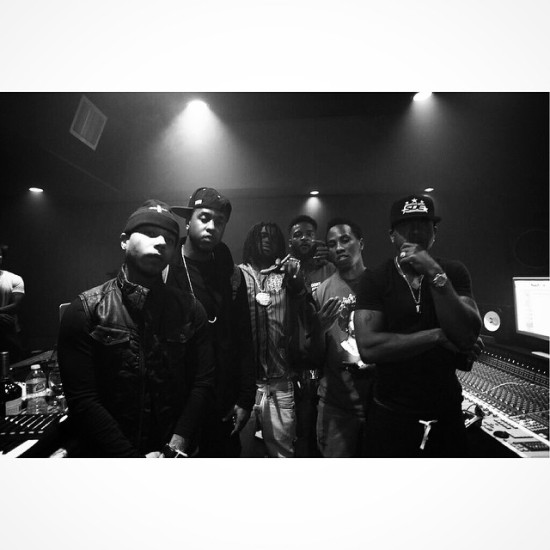 It went down last night at an undisclosed studio in Los Angeles. Glogang Amadeus Cozart, Mr. Late Nights and Hitmaka. These three Chicago titans were all in the lab together working on something — but exactly what that is is unknown to us at this time. Oh yeah, Red Cafe was also there.
We're definitely excited to hear whatever it is they cooked up, but for now check out a few pics of the crew getting it in.
Update: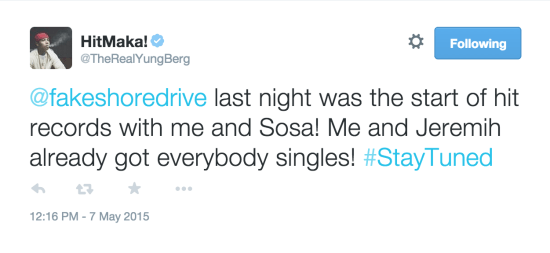 More pictures of the session below.