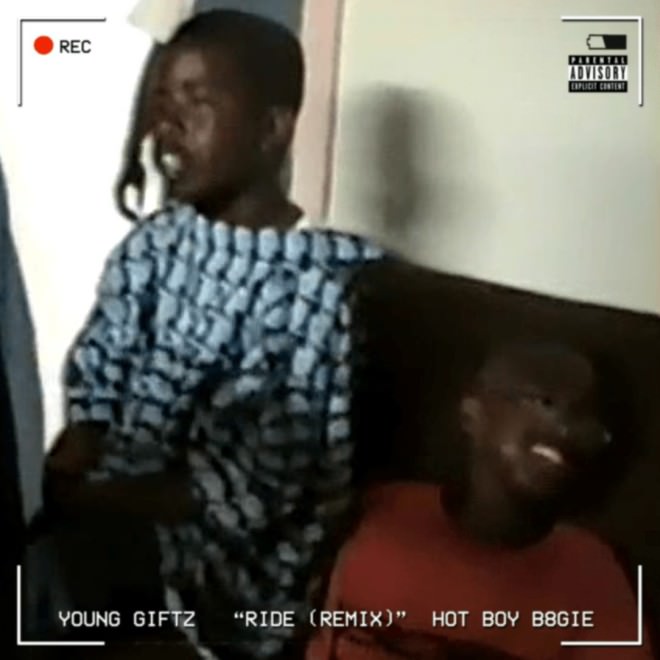 B8gie takes us back in time. To 1999 to be exact. Well, maybe it was 2000. Either way, it was right around the turn of the century, when Cash Money was taking over for the 99 and 2000. Literally. B8gie was immediately struck by the Millionaires from the Bayou, and his lifelong love affair with CMR began.
It's when he christened himself: HotBoyB8gie, and began his journey as a rapper. But while most rap fans have experimented with rapping in some capacity (for real or for fake), not many of us have those recordings from the 99 or the 2000s. It was probably on a cassette tape somewhere. Or that old Dell that crashed back in 2003 with the rest of your Limewire files. A bygone era which only exists in memories. That's real.
But somehow B8gie was smarter than us. He saved these recordings. And 15 years later he's unearthed them to give us the official HotBoyB8gie remix of his Gift-featuring heater, "Ride." Crazy, right? He's even included an early photo of himself and Giftz in the Hot Boy era. Very rare. They're on fire.
So with this remix, Ace has blended the old with the new, to show you what he was on in 2000 and what he's on now in 2015. Pretty cool. Check out a trip down memory lane below.