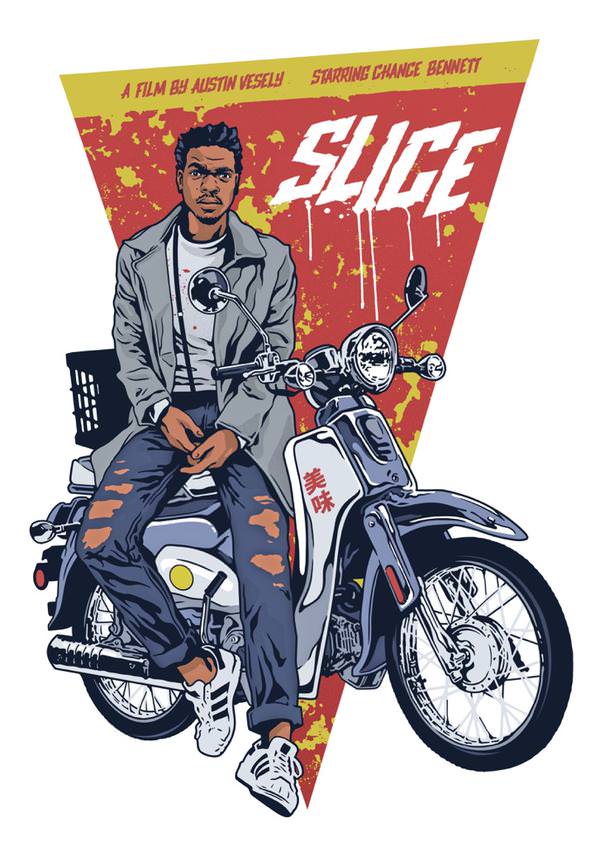 Greetings from Ghost Town.
Chance The Rapper will be returning to the small screen soon as 'Dax Lycander,' a Chinese food delivery driver who happens to be a werewolf (Lycander, lycanthrope — get it?) in director Austin Vesely's upcoming debut feature film — SLICE.
Here's what we know so far via IMDb:
When a pizza delivery driver is murdered on the job, the city searches for someone to blame: ghosts? drug dealers? a disgraced werewolf?
Sounds like Kingfisher is quite the city. The film is due out sometime next year, but you can check out the first character poster for the film, featuring Chance as 'Dax,' above. While you do that, we'll be over here patiently waiting to enter Ghost Town.