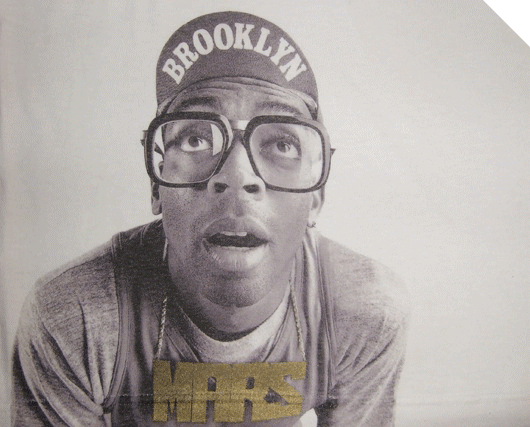 Words by Kevin Coval (@KevinCoval)
Given the controversy surrounding the film, Chiraq, and its title, I wanted to use hip-hop poetics to hopefully add to and shift the conversation. If politicians are in an uproar around the name, and not
the conditions which create the name, I think there is something alarmingly problematic
in caring more about perception from outsiders than creating sound and just civic policy and practice.
Similar to how the originators of the term intended, I think, to bring light to communities in the Chicago that have been systemically denied equitable access to institutional and governmental support and agency and whose neighborhoods are embroiled in working class struggle, poverty
and violence. I wanted to offer a hope for Spike/Mars from someone who been a fan of his work which has meant so much to hip-hop generations AND offer a hope/prayer from the perspective of Chicagoans committed to making this city mo better and just and safe and equitable for all.
Ladies and gentlemen: notes for Mars Blackmon on the making of Spike Lee's film Chiraq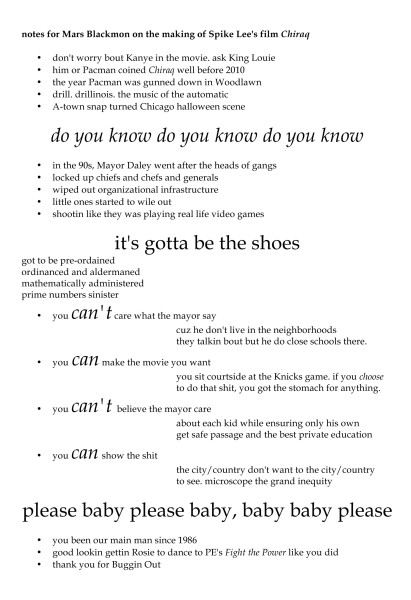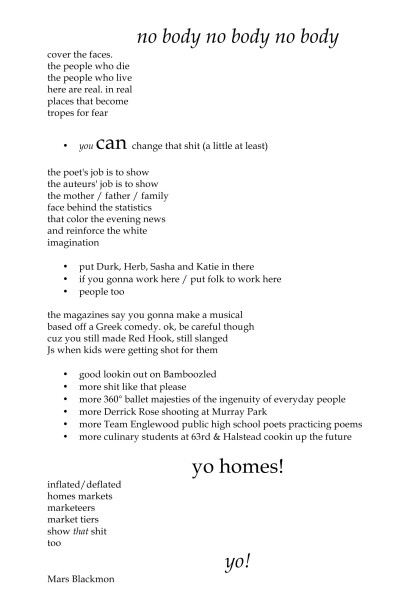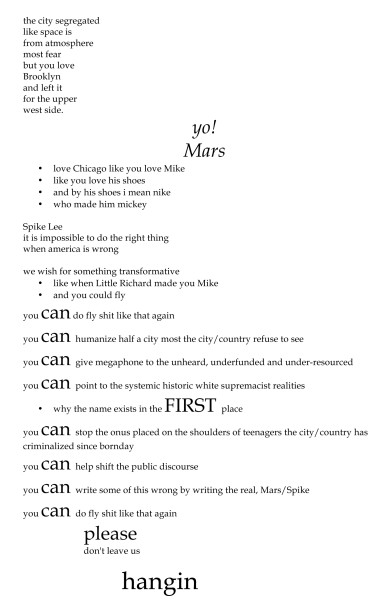 Kevin Coval is a Chicago poet/activist/artist/philanthropist and all around renaissance man