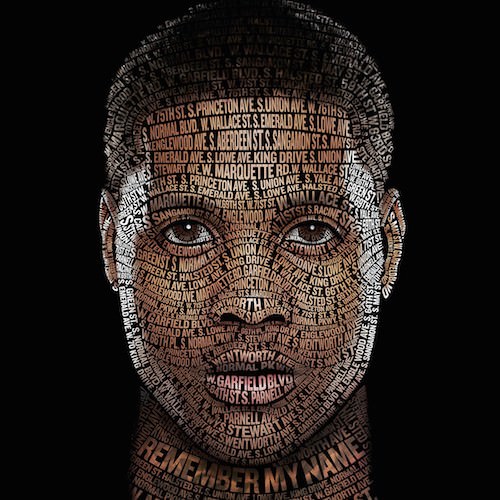 June 2nd, 2015. The day the second major label rap release has dropped from an artist born of the 2012 Chicago rap boom. Of course Lupe and Kanye have dropped albums since then, but we're talking about the new class. Chief Keef inked a high profile deal with Interscope in June of 2012, and his debut was quickly fast tracked to stores in December of the same year. But a few months earlier, in April of 2012, Lil Durk was inked to Def Jam Recordings.
Fast forward three years, and a number of mixtapes later, Durk's Def Jam debut is finally in stores. More specifically, it's in stores (and available online) today. No, this isn't a digital-only release, this is a full blown physical push. And the album is really good. It's not a drill album. Sure, it has some drill elements to it, but if you're expecting that, you're in for a surprise. It's more than that, it's a mature Durk sound, and him putting his best foot forward and competing against the national market.
There are radio records here. Club records. Heartfelt and introspective looks into the troubled mind of Durk. The bulk of the album was produced by homegrown talent such as DJ L, Young Chop, C-Sick and D. Brooks Exclusive — many of whom are getting their first placements on a major label album. It's stimulating the Chicago music economy. Taking rappers and producers out of the mixtape circuit, and placing them within the major label system. The artist can make money from other avenues (touring, merchandise, etc.), but many of the producers rely on this income to survive. People hearing their sound can also lead to more work, which is the obvious goal here.
These three years haven't been easy for Durk. He's lost his manager, close friends and associates to jail or death. He's done jail time himself. The local media has dragged him through the mud. But Durk remains poised. He's been resilient. Smiling when he's more than likely wanted to cry. Focused on his goal, and today his goal becomes a reality. It's June 2nd, 2015, and Lil Durk has an album in stores. Ready for the world.
Today is a celebration. Continuing the legacy of what we're all building within the Chicago hip-hop community. As I Tweeted the other day, many put a death sentence on the local scene in 2012. The same thing in 2013. They said 2014 would be the last year. But here we are, six months into 2015 and the scene is still flourishing. Surf and Remember My Name have both dropped within a week of each other, and while their sounds and textures couldn't be further apart, it proves that the scene is healthy and continues to win — on the indie circuit as well on the major label side of things. We should all support to keep this trend alive. Or don't, that's on you. You can player hate from the sidelines, or you can jump in the mix and play the game yourself. It's up to you. But I'm thrilled. Salute to Durk for all of his hard work and accomplishing something most can only dream about. Today that dream has come true.
Durk's Remember My Name is available on iTunes now. Or you can stream it below.