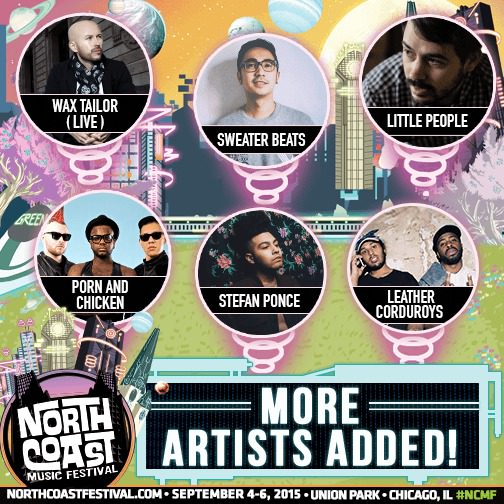 North Coast just added a few more familiar faces.
After revealing the official lineup for 2015's North Coast Music Festival earlier this year, the good people over at North Coast are back to let everyone know that Chicago's own Stefan Ponce and the duo of Joey Purp and KAMI a.k.a. Leather Corduroys will also be hitting the stage.
Stefan and Leather Cords join an already solid lineup that includes D'Angelo and The Vanguard, Wale, The Roots, King Chip, The O'My's, Lili K and more. North Coast takes place Labor Day weekend in Union Park from September 4th to September 6th, so be sure to mark your calendars.
Tickets and more information for this year's festivities can be found right here.