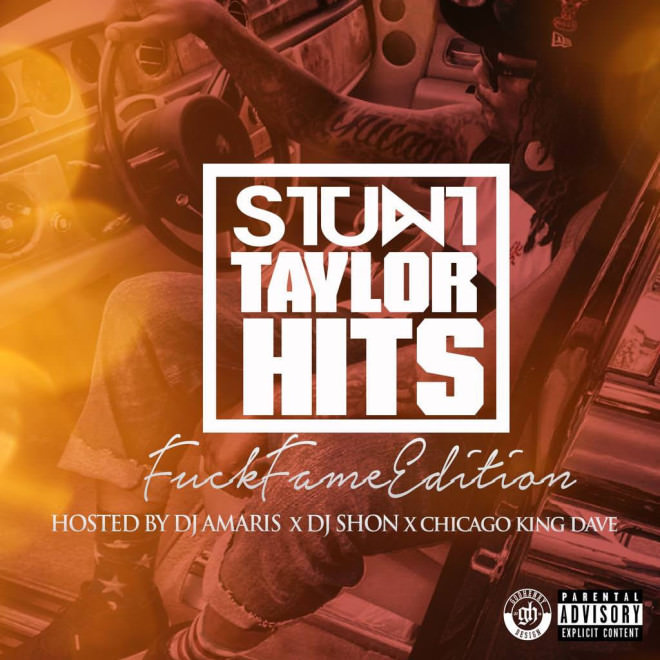 Produced by C-Sick
Stunt Taylor just dropped a new mixtape today, because Stunt Taylor can do what he wants. Stunt Taylor is calling this new endeavor, Stunt Taylor Hits: Fuck Fame Edition, and it's hosted by Chi City heavyweights DJ Amaris, DJ Shon and Chicago King Dave.
This project sets out to prove that Stunt is more than just a one hit wonder, and has plenty of heat in the chamber. The album showcases some of his biggest records ("1 Nite," "Flee Amigo"), and mixes them with unreleased joints like the one you'll hear below titled "Groupie," which was produced by C-Sick.
Get into "Groupie" and the entire tape below.